Navigating a divorce in Oklahoma City can be daunting without the right legal guidance. For those seeking an attorney with proven expertise in divorce and family law, we've compiled this list of the top 5 divorce lawyers in the city.
These seasoned attorneys have decades of combined experience handling complex asset division, child custody disputes, and other sensitive issues that arise during divorce.
They are known for securing favorable settlements for their clients while also providing compassionate counsel during this difficult transition.
Whether your divorce is contentious or amicable, these top-rated lawyers have the skills and experience needed to protect your interests and achieve optimal terms in your divorce settlement.
1. Rahill Law Firm, PLLC
The Rahill Law Firm is dedicated to advocating for clients in all areas of family law, including divorce, child custody, child support, paternity matters, legal separations, guardianships and adoptions.
They offer quality, professional legal services at affordable rates. Their mission is to provide exceptional representation by developing customized strategies tailored to each client's needs.
With a balance of integrity, compassion and legal knowledge, The Rahill Law Firm is there for clients and their families during challenging times.
2. The Law Offices of Lawrence Goodwin
The Law Offices of Lawrence Goodwin provide experienced and determined family law attorneys who offer helpful counsel for divorce, child custody, paternity, DHS issues, and more.
They ensure clients understand their rights regarding property division, child support, alimony, and custody. Their lawyers have experience defending client rights aggressively at trial. They protect parental rights after divorce or separation.
They understand establishing paternity when a child is born outside marriage. If DHS takes a child, their lawyers act quickly to reunite families.
They explain laws and rights thoroughly for each case. The aggressive, dedicated lawyers fight for client rights in court.
3. Stratton Family Law
Bryan Stratton is an experienced and passionate family law attorney who has helped clients from all walks of life with their legal needs. He focuses his practice on family law matters including divorce, child custody, alimony and adoption.
If you need assistance in any of these areas, call his office today. He will devote every resource at his disposal to help you achieve your goals. At his law office, your first consultation is free with no obligation to retain his services.
He simply wants to provide the best service to each client. If you need legal counsel, he would be happy to discuss your options at no charge.
To contact him and schedule a free initial consultation, call 405-546-1677 today or fill out the contact form on his website and his office will contact you.
4. Putnam Law Office
Mr. Putnam is a personal injury lawyer with extensive experience practicing law. He works tirelessly on cases to achieve positive outcomes for clients. Contact Putnam Law Office today to schedule a consultation with this knowledgeable family attorney.
When you choose Mr. Putnam, your case becomes his top priority. Passionate about helping his local community, he provides effective legal representation. Gathering all pertinent information, he builds strong cases for his clients.
Schedule an appointment now to discuss your case details with this experienced Oklahoma City family law and personal injury lawyer.
5. Allison Hart, P.C.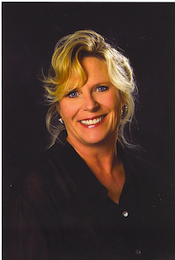 Allison Hart is a unique attorney who provides high-quality, efficient legal representation for all legal matters. She focuses on finding creative solutions to complex cases, including divorce, child custody, child support, protective orders, foreclosures, DUI, wills and trusts, personal injury, expungement, and other criminal matters.
She believes it is vital to offer convenience to clients and reduce the difficulty of legal processes through clear communication. Her goal is to find innovative resolutions to the challenging issues presented by complicated cases. She strives to deliver top-notch, streamlined legal services for every client.
Frequently Ask Questions