We researched over 100 personal injury attorney in San Francisco, and out of these, we selected the 8 best and most successful personal injury attorneys in the city. We selected these lawyers based on their experience, success rate, reviews, ratings, complaints, history, cost, etc. Our research team used more than 50 inspection key points to make this list.
Also Check: Find Best Personal Injury Attorney Near Me (Search By Zip Code)
1. Harris Personal Injury Lawyers, Inc.
Harris Personal Injury Lawyers, based in San Francisco, California, believes that no injury is so great that it should go uncompensated. Accidents involving automobiles, pedestrians, trucks, and bicycles account for a large portion of the personal injury cases they handle in San Francisco. As personal injury lawyers in San Francisco, it is their mission to restore normalcy to the lives of those who have been negatively impacted by accidents. Contact this San Francisco personal injury law firm immediately for a free consultation if you or a loved one has been hurt as a result of someone else's carelessness. If you were injured and live in San Francisco, you can reach out to their team at any time.
Address: 99 Osgood Pl Suite 100, San Francisco, CA 94133
2. Walkup, Melodia, Kelly & Schoenberger
We are a personal injury litigation practice located in San Francisco that has been achieving 7 and 8 figure results for over six decades! Our legal team will always keep your best interests in mind when resolving your case. We know how challenging it is to go through such a painful event because we have been wounded as a result of the negligence, carelessness, or recklessness of another person. If you or a loved one has been injured and you require the assistance of a qualified attorney, call today.
Address: 650 California St, San Francisco, CA 94108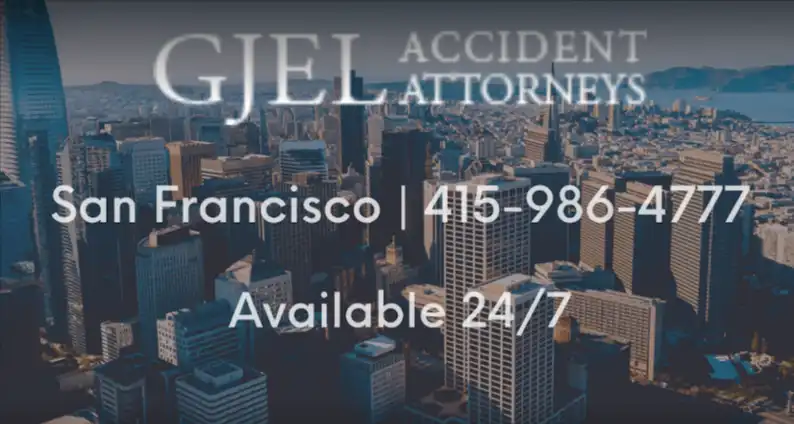 3. GJEL Accident Attorneys
GJEL Accident Attorneys are a San Francisco-based personal injury law business. They have been assisting families who have lost a loved one or suffered an injury due to another's carelessness since 1972. Their legal team has recovered over a billion dollars for their clients and they offer free consultations. Around the years, GJEL has successfully resolved thousands of cases involving injuries sustained by clients all over California and the Bay Area. In addition to their expertise in car, truck, and motorcycle accident cases, they also handle a wide range of other serious injury and wrongful death claims. Find out why GJEL is considered one of the best legal companies in California specializing in personal injury cases.
Address: 220 Montgomery St #2100, San Francisco, CA 94105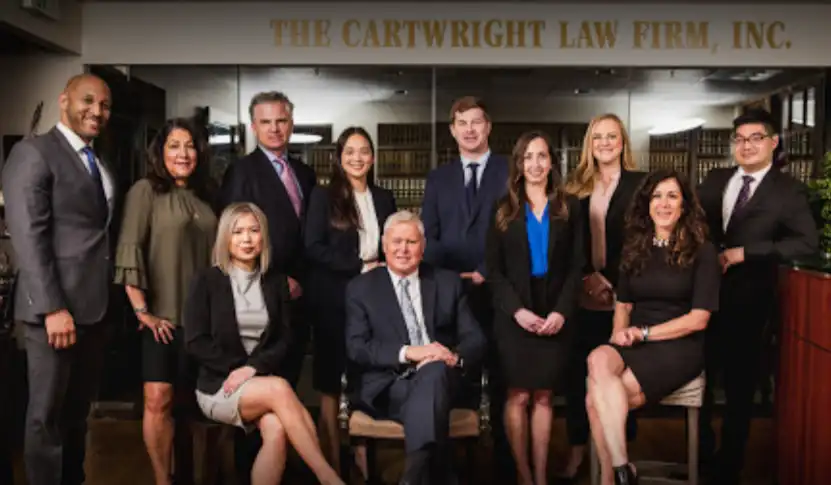 4. The Cartwright Law Firm, Inc
When you've been hurt on the job, you need a lawyer who can fight for what's right on your behalf. San Francisco personal injury lawyers/attorneys Robert E. Cartwright, Jr. and his team have the perseverance, knowledge, and ingenuity to fight for you to get the compensation you deserve for your injuries. You need an experienced employment attorney when you've been the victim of sexual harassment, discrimination, or wrongful termination in the workplace. Cartwright Law Firm's San Francisco employment attorneys have the experience and insight to help you through this challenging period and secure the compensation you deserve.
Address: 222 Front St 5th Floor, San Francisco, CA 94111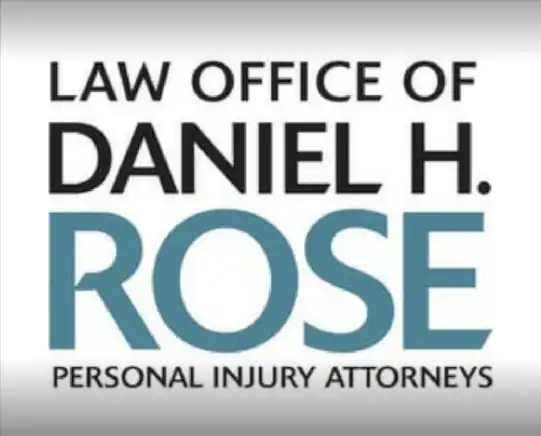 5. Law Office Of Daniel H. Rose
Personal injury and wrongful death claims are the focus of Daniel H. Rose's law practice. Bicycle accidents, motorcycle accidents, pedestrian accidents, automobile accidents, trucking accidents, and accidents involving intoxicated drivers are all within the scope of their work. You have the right to financial compensation if you or a member of your family are hurt or killed due to the negligence of another party or a hazardous situation. Cases involving personal injury or wrongful death brought against individuals, corporations, or governments are handled effectively by Daniel H. Rose & Associates. Personal injury, wrongful death, and product liability are just some of the cases that Daniel Rose has litigated and settled.
Address: 1 Sansome St #3500, San Francisco, CA 94104
6. West Coast Trial Lawyers – San Francisco Personal Injury Lawyers
If you're in need of medical attention or treatment because of injuries sustained in an accident (such as whiplash, a broken neck, a concussion, a herniated disc, or paralysis), consider getting in touch with a medical facility that specializes in treating accident victims. If you've been hurt in a car crash in San Francisco, you should get in touch with a lawyer who specializes in such cases very once. The San Francisco personal injury attorneys at West Coast Trial Lawyers are here to help. They've made it a top priority to provide free consultations with a personal injury lawyer in San Francisco.
Address: One Sansome Street, Sansome St Suite 3500, San Francisco, CA 94104
7. Law Offices of Matthew J. Quinlan
This personal injury attorney has a lot of experience, and he is also aggressive, well-spoken, kind, responsive, and, most importantly, effective. Because of his talent and perseverance, Matt has been recognized with a number of honours. In addition, because to the high standards of ethics and reputation they uphold, their legal practice has been awarded an A+ rating by the Better Business Bureau. If you choose to retain their services, Matt Quinlan will be the one to handle your case from start to finish; unlike at many other personal injury law companies in San Francisco, he will never pass your case off to another attorney.
Address: 3223 Webster St, San Francisco, CA 94123
8. Gruber Law Group
At Gruber Law Group, personal injury cases are handled directly by Eric Gruber, who is committed to giving each client the utmost care and attention. From your first call to his office until the conclusion of your trial, he will be your main point of contact. Further, Gruber is effective. He is no stranger to the judicial system and has successfully resolved several cases through trial and settlement. You don't have to take their word for it; check out Eric Gruber's 9.5 AVVO and Yelp ratings as well as his recognition as a Super Lawyers Rising Star (an honour given to no more than 2.5% of attorneys under the age of 40)!
Address: 250 Columbus Ave Suite 203, San Francisco, CA 94133