Due to the complexity of the immigration procedure, it is highly recommended that you seek the advice of an attorney. There are several immigration attorneys in Philadelphia who are qualified to assist people and families with understanding and navigating the intricate requirements of the United States immigration system. Almost one-fifth of Philadelphia's population, or over 200 thousand people, are foreign-born, according to the Migration Policy Institute.
Thus, there is a high need for competent immigration lawyers to help with matters ranging from visa and green card applications to appealing deportation decisions. To that end, this piece will feature profiles of many top-rated Philadelphia immigration attorneys.
Related: Find Best Personal Injury Lawyers Near Me
1. Law Offices of Dizengoff and Yost
The Philadelphia immigration lawyers at the Law Offices of Dizengoff and Yost are dedicated professionals who can advise you on all aspects of immigration law. From obtaining a green card to naturalizing as a U.S. citizen, their experienced and skilled U.S. immigration lawyer in Philadelphia is here to help and guide you through the entire immigration process, immigration, and nationality.

Their Philadelphia immigration lawyer is capable of handling a wide range of immigration cases, from obtaining a Green Card or a visa to defending against deportation. Contact them at 267-223-5862 if you'd like to speak with an immigration lawyer over the phone or in person for free.
Daca Renewal
Immigration Lawyer Philadelphia
Immigration
Citizenship
Green Card
Immigration Court Lawyer
Immigration Attorney
Immigration Bond Hearing
Immigration Lawyer
Employment Authorization
Adjustment Of Status
Asylum
Immigration And Divorce
Immigration History In Philadelphia
2. Getson & Schatz PC
With the goal of providing high-caliber legal representation at a reasonable price, Getson & Schatz, P.C. deals with all aspects of immigration law. The Firm's national immigration practise is headed by Brian H. Getson, Esq., who has years of experience representing clients in a wide range of complex immigration matters. Institutions of higher education, medical practises, ad agencies, laboratories, and design studios from all over the US are among his clientele.

Mr. Getson attended Penn Law after earning his bachelor's degree from Duke University with honours. After graduating from law school in 1995, he started working for the Firm, where he specialized in immigration cases. He has been named a Pennsylvania Super Lawyer multiple times and has spoken at CLEs for other attorneys on the topic of immigration law. Mr. Getson belongs to the American Immigration Lawyers Association and the Pennsylvania Bar Association.
Practice Areas
Marriage & Family Sponsored Green Card Applications
H-1b Specialty Occupation Visas
Perm Labor Certification
National Interest Waiver
Extraordinary Ability Aliens
Outstanding Researchers & Professors
Multinational Executives And Managers
Deportation Defense & Immigration Court Appeals
Naturalization/citizenship
E-1/e-2 Treaty Trader & Investor Visas
L-1 Intracompany Transfer Visa
O-1 Extraordinary Ability Worker Visas
Tn Status Under The Nafta
K-1 Fiancé(E) Visas
R-1 Religious Worker Visas
F-1 Student Visas
3. Palladino, Isbell & Casazza, LLC
Palladino, Isbell & Casazza, LLC (PIC Law) is an industry-leading immigration law firm with headquarters in Philadelphia. The company serves clients from all over the world, providing them with expert services related to immigration to the United States. The members of our multilingual staff are able to communicate in nine distinct tongues, including Spanish, French, German, Wolof, Russian, Polish, Portuguese, Indonesian, Kyrgyz, and Finnish.
Asylum legal assistance
Citizenship legal assistance
Deportation defense litigation
Employment-based immigration legal assistance
Family-based immigration assistance
Green card legal assistance
Student visa legal assistance
Work visa legal assistance
Adjustment Of Status
Asylum & Refugee Applications
Asylum & Refugee Law
Deportation And Removal
Deportation Defense
Employment Based Immigration
Family Based Immigration
Green Card
Hardship Waivers
Humanitarian Relief
I 9 Compliance
Immigrant Visa
Immigrant Visas
Immigration And Nationality Act
Immigration Appeals
Immigration Court
Immigration Issues
Immigration Lawyers
Immigration Legal Assistance
Immigration Matter
Immigration Process
Immigration Waivers
Lawful Permanent Residence
Other Immigration Benefits
Provisional Waiver
R Visas
R Visas For Religious Workers
Relief From Removal
Schedule A Consultation
Specific Immigration
Student And Exchange Visas
Student Visas
Temporary Employment
Tn Visas
U S Immigration Law
U Visas
Visas Waivers
4. Green and Spiegel LLC
Green and Spiegel U.S. provides businesses, individuals, and families with temporary workers and their families with a comprehensive variety of immigration services for the United States. If you are moving to a new country for job, to be with family, as an investor or entrepreneur, or simply to take advantage of new prospects, Green and Spiegel can assist you.

If you are an employer who needs an expert to manage your global mobility needs, Green and Spiegel has the depth and breadth of expertise to provide your company with immigration support to ensure that your global mobility programme operates smoothly and efficiently. If you are an employer who needs an expert to manage your global mobility needs, contact Green and Spiegel today.
Business Immigration
Corporations
Small Business and Start-ups
Higher Education
International Students
Visa Information
Supply Chain Initiative
Corporate Compliance
Customs & Import / Export
Family-Based Immigration
Federal Litigation and Removal Defense
Investment-Based Immigration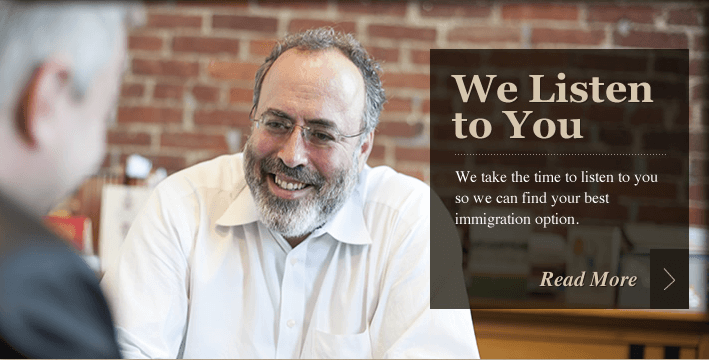 5. Goldstein & Associates
Goldstein & Associates can assist you in your immigration needs, whether you are seeking immigration status for a family member or wish to secure immigration benefits for employees of your business. Our team has the skills, experience, and determination to make the immigration process less stressful for you.

Among Immigration law firms in Pennsylvania, we stand head and shoulders above the competition in both Pittsburgh and Philadelphia. You are welcome to check around our entire website. Our firm focuses in assisting foreign nationals with the complex immigration laws and procedures of the United States. As we've been practising law for nearly three decades, we feel confident in saying that we have a lot to offer.

Goldstein & Associates focuses only on immigration law within the United States. That is what we love doing. Please get in touch with us as soon as possible if you're having immigration problems so that we can provide you with a free consultation to help you figure out what to do. Leave us a message, please; we want to hear from you.
Asylum legal assistance
Citizenship legal assistance
Deportation defense litigation
Employment-based immigration legal assistance
Family-based immigration assistance
Investment visa legal assistance
Student visa legal assistance
Work visa legal assistance
American Immigration
Application For Asylum
Apply For Naturalization
Apply For U S Citizenship
Asylum & Refugee Law
Asylum Claims
Board Of Immigration Appeals
Business Immigration
Child's Immigration
Citizen And Immigration
Citizenship And Immigration
Citizenship Attorneys
Citizenship Lawyer
Complex Citizenship Cases
Complex Immigration
Complicated Us Citizenship
Defense Asylum
Deportation / Removal
Deportation Defense
Deportation Law Attorneys
Deportation Lawyers
Deportation Proceedings
Eb5 Visas
Employment-Based Immigrant Visas
Experienced Immigration Attorney
F Visas
Family Based Immigration
Fiancé Visas
Foreign Adoptions
Gay Immigration
H-1b Visas
Immigrant Visa
Immigrant Visa Procedures
Immigration And Nationality Act
Immigration Benefits
Immigration Cases
Immigration Concerns
Immigration Defense
Immigration Information
Immigration Issues
Immigration Law Help
Immigration Lawyers
Immigration Legal Assistance
Immigration Litigation
Immigration Matters
Immigration Process
Immigration Reform
Inadmissibility Waivers
International Adoptions
Investment Visas
Investor Visas
J Visas
Legal Representation
Lgbt Immigration
Marriage Visas
Naturalization Lawyer
Nonimmigrant Visas
Our Immigration Law Services
P Visas
Permanent Residence Through Employment
Political Asylum
Q Visas
R Visas
Special Immigrants
Spouse Visas
Termination Of Removal Proceedings
Treaty Investor Visas
Us Citizenship Applications
Us Immigration Attorney
Us Immigration Laws
Waiver Applications
Work Visas
6. Hykel Law
Hykel Law is well recognised as one of the leading immigration law firms in Philadelphia. We are experts in a wide range of legal matters, including immigration, work visas, asylum, and many more. If you are looking for an immigration lawyer in the Philadelphia area, your search is over since you have found Hykel Law.

We have experience representing clients in the most difficult immigration law cases throughout the whole court system, and we are confident that we can assist you and your loved ones in obtaining the protections to which they are legally entitled. We provide no-cost consultations and are available around the clock.
Family Immigration Law
Family Based Immigration
Marriage/Fiancé Visas
Asylum
VAWA Immigration
Immigration Reform
Immigration Appeals and Litigation
DACA Lawyer
Visitor / Tourist Visas
Same Sex Immigration Issues
Deportation/ Removal Defense
Immigration Waivers
Business Immigration Law
Citizenship & Naturalization
Philadelphia Work Visa Lawyer
Employment Based Green Card
PERM Lawyer
Investor Visas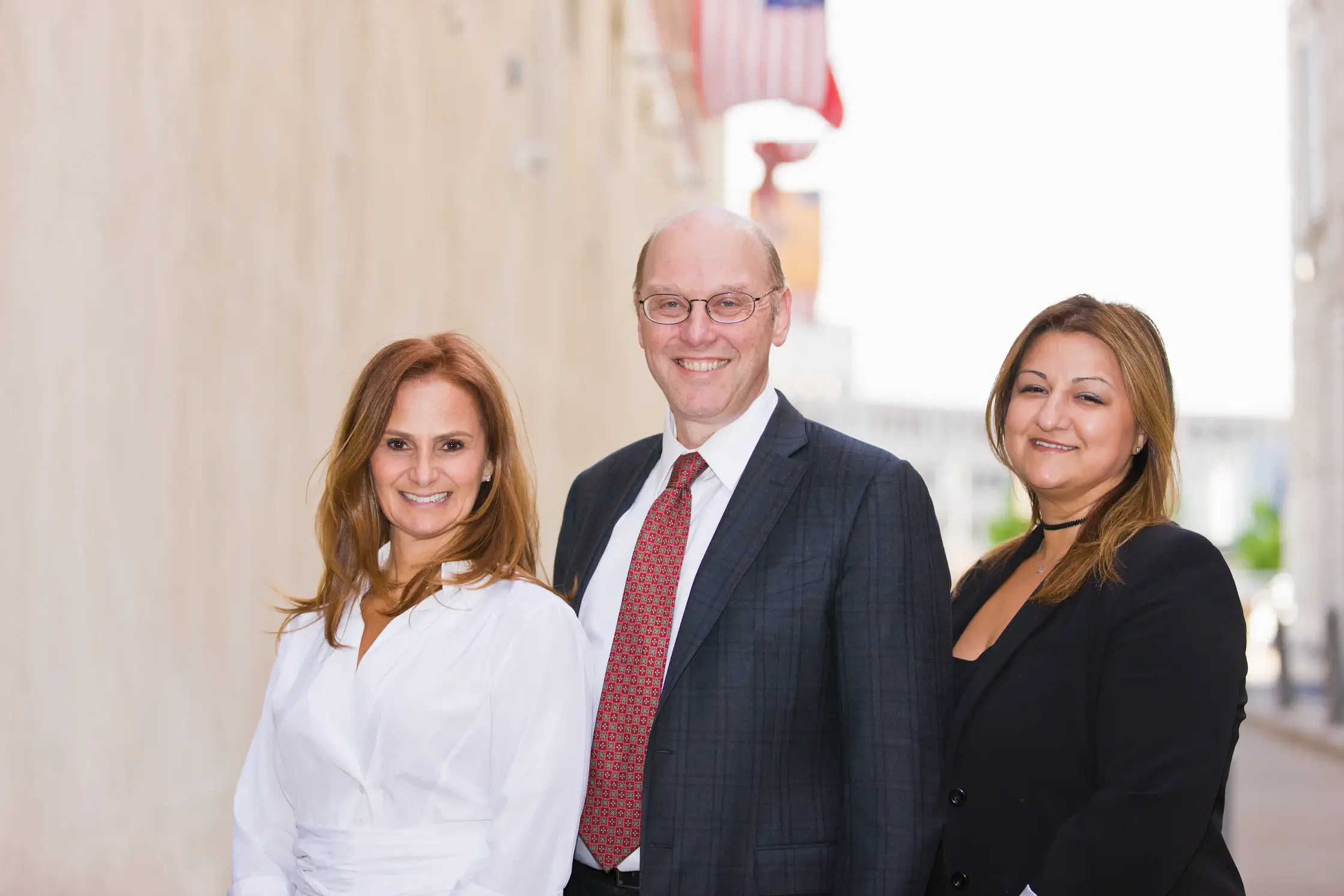 7. Law Offices of David Kaplan
David Kaplan is an American citizen who emigrated from Israel. His birthplace is Bogota, Colombia. Having gone through naturalization himself, he has a deep appreciation for what it means for his clients to make a fresh start in the United States. He's familiar with the challenges faced by those from other countries, whether they're going through the procedure themselves or helping family members join them. Mr. Kaplan has devoted his professional life to simplifying the immigration process for his many customers.

Mr. Kaplan received his law degree from Temple University in 1994. In 1987, he graduated from Drexel University with a Master of Business Administration. Upon graduation from law school, he worked as a business litigator until joining the Immigration Law Company Orlow and Orlow, P.C. in 2001 and co-founding Orlow, Kaplan & Hohenstein, LLP in 2007. In 2014, he opened the Law Offices of David Kaplan to better serve his customers in Philadelphia, the rest of the United States, and beyond.
Asylum legal assistance
Citizenship legal assistance
Deportation defense litigation
Employment-based immigration legal assistance
Family-based immigration assistance
Green card legal assistance
Work visa legal assistance
Appeals To The Bia
Asylum
Board Of Immigration Appeals
Consular Interview
Consular Processing
Criminal History
Employment Based Immigration
Family Based Immigration
Granted Asylum
Hardship Waivers
Immigrant Visa
Immigration Law
Immigration Lawful Permanent Residency
Immigration Lawyer
Lawful Permanent Residency
Legal Help
Marriage Green Card
N-400, N-336, N565
Naturalization Appeals
Naturalization Application
Petitions For Review
Provisional Unlawful Presence Waiver
Removal Proceedings
Special Immigrant
Special Immigrant Juveniles (Sij)
U Visas
United States Citizenship
Us Citizenship
Us Naturalization
8. Surin & Griffin, P.C.
The headquarters of our Philadelphia immigration law office are in the city's Center City neighbourhood, but we represent clients all around the world. Our immigration lawyers in Philadelphia are fluent in multiple languages and have assisted clients from all over the world with their immigration issues.

When your immigration status is in peril, we know you're going through a roller coaster of emotions. We treat our clients with the utmost care and consideration since we understand how difficult it is to not know what the future holds for you and your loved ones.

So that you know exactly what to expect, we give you a thorough breakdown of the situation. Our Philadelphia immigration attorneys are methodical and will keep you updated at every turn.
Abuse Petitions
Asylum Process
Citizenship and Immigration
Deportation Asylum
Employment-Based Visas
Family-Based Visas
Help for HR Employers
Help for Individuals
How Citizenship Attorneys Help
Labor Certification Process and PERM
Labor Certification Process/PERM FAQs
Naturalization
Non-Immigrant Visa
Frequently Ask Questions