1. Aparicio Immigration Law
Their knowledgeable staff can facilitate your access to numerous possibilities in the USA. They can use their experience and connections to help you successfully navigate the United States immigration system, whether you're looking to settle there permanently or just want to get a job here temporarily. The stakes in any immigration case are high, but you can trust that their firm will provide the careful counsel you need to overcome them.
Asylum & Refugee Status
Consular Processing
VAWA
DACA
Visas
Green Cards
Family-Based Immigration
Deportation Defense
Citizenship & Naturalization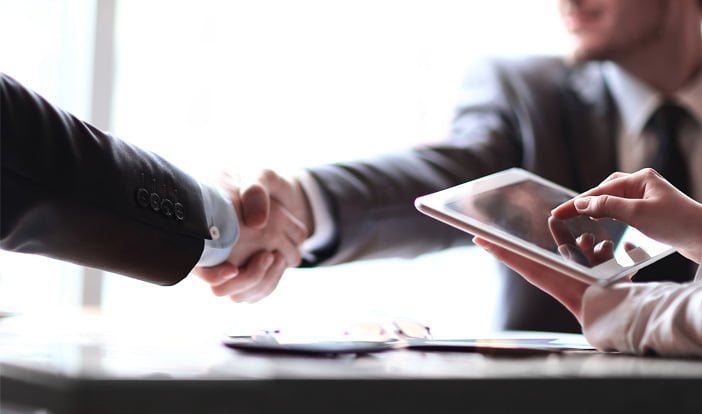 2. Minsky McCormick & Hallagan, P.C.
Minsky, McCormick, & Hallagan PC's immigration lawyers have been serving clients throughout the United States and Illinois since 1975. They will be able to aid you in all citizenship-related matters and in reuniting you with your loved ones. Consult with them if you need help with any aspect of immigration law, including but not limited to: family-based immigration, employment-based immigration, removal/deportation defence, non-immigrant visas, labour certification, deferred action, and waivers of inadmissibility.
Family-Based Immigration
PERM (Labor Certification)
Investors & Entrepreneurs
H-1B & Other Non-Immigrant Visas
Waivers of Inadmissibility
Removal and Deportation Defense
I-9 Compliance and Employer Sanctions Actions
Consular Processing and Adjustment of Status
Citizenship & Naturalization
Deferred Action and DREAMers
Employment-based Immigration
3. Milla & Associates, LLC
In Chicago, there is a law practise called Milla & Associates, LLC. The firm's primary focus is on immigration matters involving businesses and families. Their group has assisted a great number of people in successfully navigating the immigration process. They are aware of the potential significance that the result of your case can have for your future plans and actions. Call their staff up right now!
Citizenship
Deferred Action for Childhood Arrivals (DACA)
Employment-Based Immigration
Family-Based Immigration
Federal Litigation
Humanitarian Relief
Removal Defense
4. Cipolla Law Group
Chicago immigration law practise with over 30 years of experience helping investors, businesses, families, and undocumented immigrants get US immigration status. We provide customised and high-quality representation for family and marriage-based immigration, H-1B visa, L-1 visa, E visa, I-601 Waivers, Deportation Defense, N-400 naturalisation issues, inadmissibility issues for undocumented immigrants, humanitarian relief such as U visa, VAWA, and Asylum, citizenship, and all investment-based petitions like EB-5 and E visa. Denial appeals and re-filing. Chicago immigration lawyers speak Spanish, Chinese, French, Italian, and Portuguese. Consult us today.
Family and Marriage based immigration
H-1B visa
L-1 Visa
E Visa
I-601 Waivers
Deportation Defense
N-400 naturalization issues
Inadmissibility issues for undocumented immigrants
humanitarian relief such as U visa
VAWA and Asylum
Citizenship and all investment based petitions such as EB-5 and E visa
5. Scott D. Pollock & Associates, P.C.
A seasoned crew who puts your needs first. Business, individual, and group immigration and naturalisation in the United States. Members of their team have made immigration and nationality issues personal in many ways, from sharing personal experiences to advocating for legislation that will benefit immigrants and their families. As a result of their exceptional skill, they have earned top marks in surveys, as well as recommendations from clients, colleagues, and legal reference books. You may put your trust in them since they recognize the gravity of your situation.
Immigration Visas / Green Cards
Immigrant Visa Consular Processing
Investigations
Non-Immigrant Visas
Employer Immigration Compliance
Removal Proceedings
Immigration Litigation
Citizenship
6. The Law Offices of Richard Hanus
Another reliable Chicago Immigration Lawyer. Richard Hanus and his team have advised clients on immigration law for 20 years. An immigration attorney must grasp the law and be ready to fight for your rights. They can assist individuals, families, and businesses. They handle marriage and family immigration, business immigration (work visa or green card filings), removal and deportation defence, citizenship and naturalisation, and more. They provide Chicago immigration attorneys.
Corporate Immigration Services
Deportation Defense
Personal Immigration Services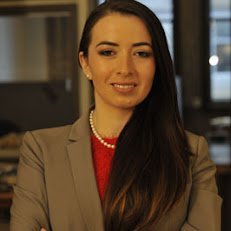 7. Sverdloff Law Group, P.C.
Chicago-based immigration business Sverdloff Law Group, P.C. Their skilled immigration lawyers assist clients from throughout the world in all facets of U.S. immigration and nationality law. They aid clients with tough immigration issues. Family-Based Immigration, Naturalization and Citizenship, Immigrant and Nonimmigrant Visas, Green Cards, Asylum, Deportation, and Removal Defense are their legal services. Contact them for immigration assistance.
Family-based Immigration
Removal Defense
Citizenship
Green Card
Adjustment Of Status
Visa
Asylum
Consular Processing
Naturalization
Nonimmigrant Visas
Removal Of Conditions I-751
Vawa Petitions
Every Dr
8. Borjas Law Group, LLC.
Borjas Law Group, LLC, a Chicago immigration practise, assists clients worldwide. Borjas Law Group, LLC handles family-based immigration, citizenship, deportation defence, DACA, and humanitarian relief. Their team is on your side as you navigate the complicated U.S. immigration system. Their attorneys treat each case individually and meticulously. They're happy to answer inquiries and address problems throughout. Borjas Law Group, LLC provides unwavering support and professional immigration representation.
Adjustment of Status
Citizenship
Consular Processing
Deferred Action For Childhood Arrivals
Family-Based Immigration
Green Cards
Humanitarian Relief
Removal Defense
Violence Against Women Act (VAWA)
Visas
9. Law Offices of Robert D. Ahlgren and Associates
If you don't have an attorney with immigration law experience, the process can be daunting. They take satisfaction in utilising their extensive expertise to assist individuals, families, and organisations with a wide range of immigration concerns. They intend to act as your reliable representative all the way through the immigration system. Get in touch with them if you have questions concerning the legal assistance they offer.
Adjustment of Status
Citizenship & Naturalization
Consular Processing Applications
Deportation/Removal Proceedings
Family-Based Immigration
Fiancé Visas and K1 Visas
Humanitarian Relief
Immigration Appeals
Nonimmigrant Visas
Victim of Crime Applications
Waivers of Inadmissibility
10. Scott Global Migration Law Group
With over three decades of work across a variety of immigration cases, Lisa Scott has cultivated an unparalleled knowledge of immigration law.
Asylum legal assistance
Family-based immigration assistance
Immigration Cases
Migration Law
Frequently Ask Question