You will find hundreds of personal injury attorney in the city of Chicago. But in this article, I am going to tell about 3 best and successful personal injury attorney of Chicago.
Also See: Find Best Personal Injury Lawyer Near Me ( Search By Zip Code)
1. Malman Law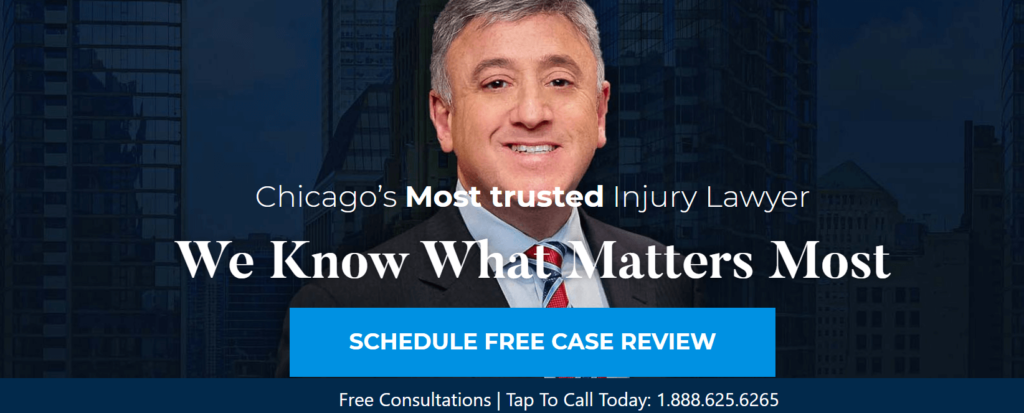 Malman Law is one of the very popular and most successful law firms across Chicago city. If you're looking for a personal injury lawyer in Chicago then this law firm attorney should be your first choice. There are many reasons to choose Malman law for your injury case.
Let me tell you that Malman Law has helped recover over $400 Million Dollars on behalf of injury victims throughout Chicago and Illinois. They have represented hundreds of car accident victims, families who have experienced nursing home abuse, families dealing with a wrongful death of a loved one and countless other types of very serious injuries.
So if your family has also experienced a tragic accident of any type or nursing home abuse, you owe it to yourself and your family to meet with one of their attorneys. They'll listen to your case, examine the details and give you their experienced opinion on what the best legal course of action is.
You'll be happy to know that their litigation team has handled more than 25,000 lawsuits regarding personal injury, and has won large awards for its clients, many of which were multimillion-dollar resolutions. Malman law firm has an excellent record of getting results for personal injury claims and lawsuits.
So why are you waiting? Call Malman Law today for a free consultation.
Address: 205 W Randolph St Suite 1700, Chicago, IL 60606
Phone: (312) 629-0099
Open Hours: 24 Hours
Website: https://www.malmanlaw.com
2. Staver Accident Injury Lawyers, P.C.
If you are not interested with the first option then you can contact the personal injury lawyers at Staver Accident Injury Lawyers, P.C. now if you've been hurt in a car accident, truck accident, Uber accident, slip and fall accident, bus accident, medical malpractice accident, nursing home abuse/neglect, or any other type of injury.
They have extensive experience representing personal injury victims in just about every case imaginable, and will work hard to ensure you receive as much compensation as possible. In fact, they won't charge you a dime until they win your case. In addition, they also offer free consultations to show you your options.
For your information, let me tell you that this personal injury law firm has 4.9/5 ratings 99% of Chicago people gave a positive response. So if you're looking for a personal injury lawyer for your case in Chicago then Staver Accident Injury Lawyers, P.C. would be a great option for you.
Address: 120 W Madison St Ste 400, Chicago, IL 60602
Phone: (312) 219-2175
Open Hours: 24 Hours
Website: https://www.chicagolawyer.com
3. The Kryder Law Group, LLC Accident and Injury Lawyers

Last but not least is The Kryder Law Group, LLC Accident and Injury Lawyers. The Kryder Law Group, LLC is a personal injury law firm based in Chicago, Illinois, that represents seriously injured accident victims. They are a leading Chicago personal injury attorneys firm.
This law firm has achieved a fantastic level of recovery record for their clients. Collectively, the firm has represented thousands of clients and recovered over $100 million dollars in compensation.
Their attorneys have successfully handled all types of personal injury claims—Car Accidents, Work Injuries, Medical Malpractice Claims, Construction Accidents, Slip And Fall Cases, Wrongful Death Claims, and others. So if you're looking for a personal injury attorney in the Chicago Illinois area then check out this meet these accident attorneys. This law firm is available 24/7 to help you with all of your accidents and injury law matters.
Address: 134 N LaSalle St #1515, Chicago, IL 60602
Phone: (872) 204-1904
Open Hours: 24 Hours
Website: https://www.kryderlaw.com