We researched over 100 Personal Injury attorney and Firms in the City of San Antonio, and out of these, we've listed the 3 best and most successful Personal Injury attorney in details below.
Also See: Find Best Personal Injury Lawyer in San Antonio (Search By Zip Code)
1. Herrman & Herrman, P.L.L.C.
If you are searching for the best personal injury lawyers or law firm for your case then I would like to introduce Herrman & Herrman, P.L.L.C. This law firm should be your first choice if you're looking for personal injury attorneys in San Antonio or nearby areas. At Herrman & Herrman, their mission is to help people who have been injured through the negligence of others pursue the compensation needed to rebuild their lives.
With over 100 years of combined experience among the legal team of Herrman & Herrman, P.L.L.C., attorneys of this popular law firm have successfully handled more than 20,000 cases. They are proud of what they have accomplished for so many people. They were people in difficult situations just like yours.
The attorneys at Herrman & Herrman have the determination and resources to pursue personal injury cases to conclusion, whether that is a settlement or a jury trial. Don't delay. Call today.. It has law offices in Corpus Christi, McAllen, and San Antonio, Texas.
Address: 8122 Datapoint Dr #816, San Antonio, TX 78229
Phone: (210) 941-4652
Open Hours: 24 Hours
Website: https://www.herrmanandherrman.com
2. Joe A. Gamez Law Firm, PLC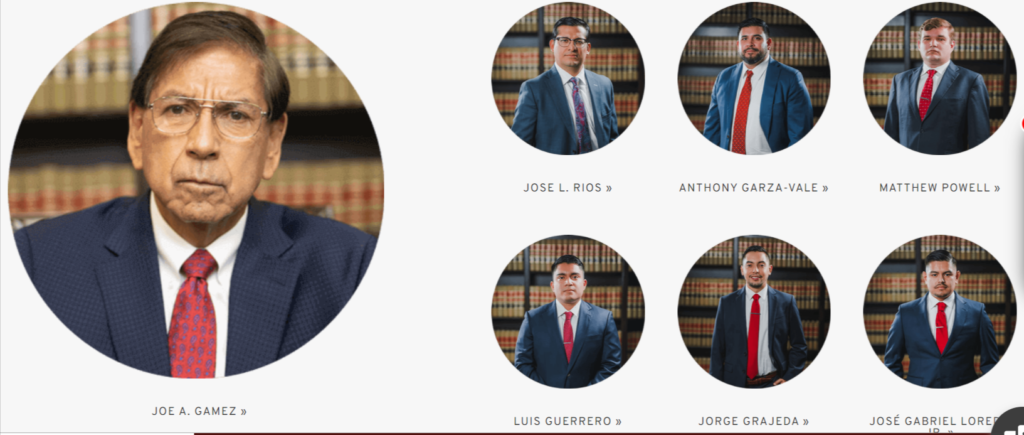 Not satisfied with the first one? No worries. Check out the At Gamez Law, their mission is to help its clients recover quickly after a serious car accident or personal injury. They pride themselves on being strong advocates for their clients, no matter their circumstances. Attorneys of this firm understand how difficult the aftermath of a major motor vehicle accident is because they have been through it themselves.
They also know how important it is to have someone in your corner when the insurance companies aren't looking out for your best interests. This personal injury law firm attorneys have decades of experience helping accident victims seek the compensation they need and deserve.
So if you're looking for a personal injury lawyer in San Antonio city then definitely visit its office or to learn more about their individual lawyers, please visit their website.
Address: 1119 Fresno, San Antonio, TX 78201
Phone: (210) 736-4040
Open Hours: 24 Hours
Website: https://www.joegamezlaw.com
3. Carabin & Shaw P.C.
If you're not satisfied with the above two law firms then I would like to recommend you to visit or contact Carabin & Shaw P.C. office and tell them about your case. The Attorneys of Carabin Shaw aggressively represent individuals across Texas.
Their Team of Experienced Attorneys represent clients that have suffered catastrophic personal injuries and tragic wrongful deaths. This Law Firm doesn't represent insurance companies or HMOs: they represent real people with real problems. Their Civil Law, Family Law and Criminal Law Attorneys also work hard for its clients that are experiencing these types of legal issues.
Carabin & Shaw P.C's goals are simple: Aggressively represent their clients, to protect the rights of their clients and their families and to level the legal playing field against bad actors and/or negligent parties. Attorneys of this personal injury firm work primarily on the different cases protecting and fighting for their clients.
Address: 630 Broadway, San Antonio, TX 78215
Phone: (210) 222-2288
Open Hours: 24 Hours
Website: https://www.carabinshaw.com