1. The Kugel Law Firm – DWI Defense Lawyer New York
Rachel, founder of the Kugel Law Firm, has always wanted to help others. Rachel defends New York and New Jersey DWI/DUI cases. The media calls her because she has defended hundreds of DUI defendants. CNN, FOX News, CourtTV, MSNBC, HLN, and others frequently feature Rachel. A lawyer who believes her clients are fine people who deserve the best defence will defend individual rights and hold the State accountable.
1st Offense Dui
Criminal Charges
Criminal Defense Attorney
D W I Law
DWI Defense Attorney
DWI Defense Lawyer
Dui Arrests
Dui Charges
Dui Conviction
Dui Law
Dwi Arrest
Dwi Cases
Dwi Charges
Dwi Laws
Dwi Offenses
Dwi/Dui Attorney
Dwi/Dui Lawyers
Legal Defenses
Private Investigators
Underage Dui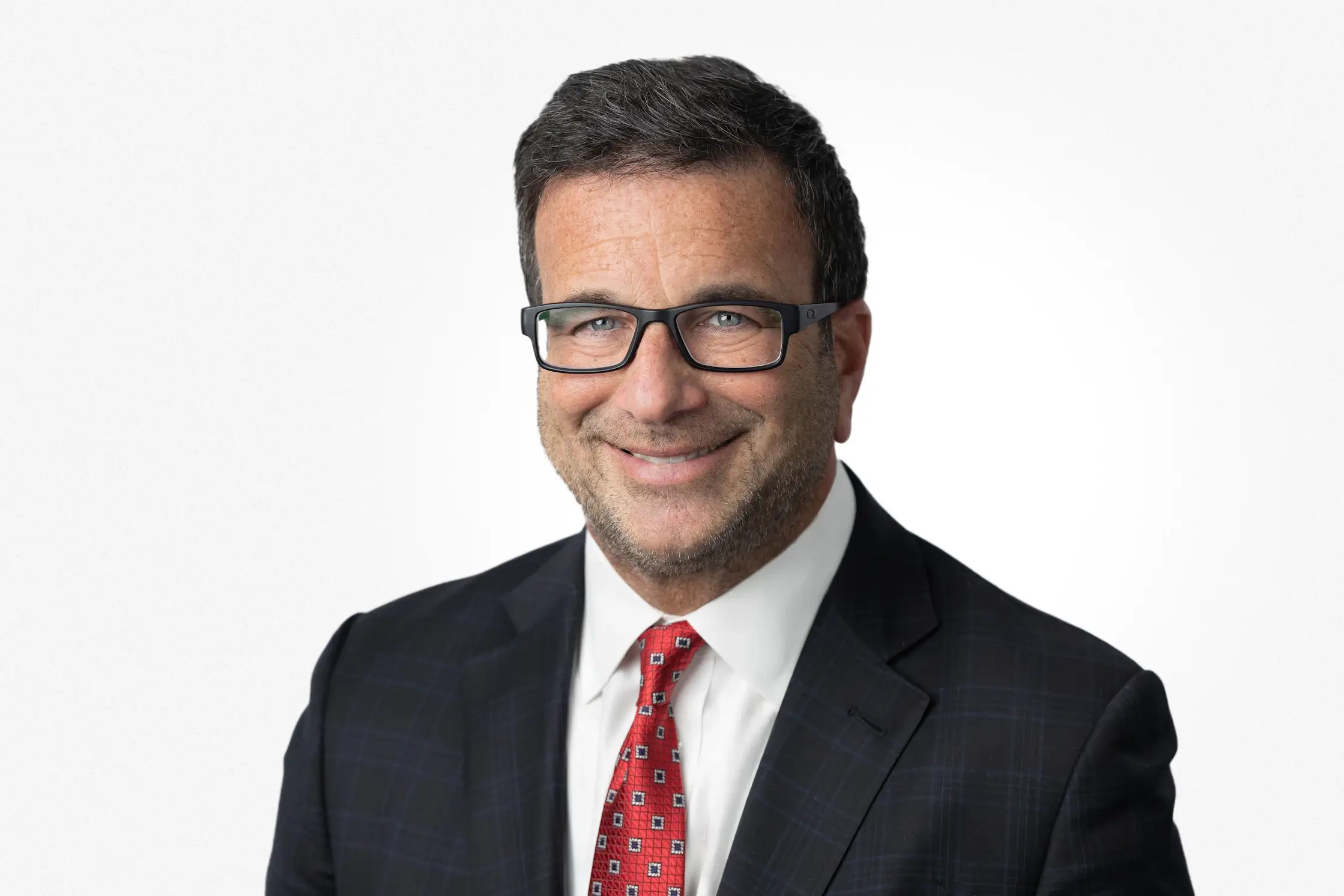 2. Mark I. Cohen, ESQ – NYC Criminal Attorney
Mark I. Cohen, a criminal defense attorney based in New York City, has earned a stellar reputation for his dogged dedication to his clients' causes inside the federal and state criminal justice systems. In both pre-arrest investigations and post-arrest cases, Mr. Cohen's Criminal Defense Legal Services have been highly regarded by his clients for more than 28 years. Mr. Cohen defends cases in federal district courts around the country, most frequently in New York and New Jersey but also in Virginia, New Hampshire, and Florida.
Criminal Justice Attorney
Corporate criminal defense litigation
Criminal immigration defense litigation
Criminal record expungements
DUIs & reckless driving defense litigation
Domestic violence litigation
Drug possession defense litigation
Federal criminal defense litigation
Felony defense litigation
General criminal defense litigation
Petty crimes & misdemeanor defense litigation
Sex offense defense litigation
Aggravated Felony
Aggravated Harassment
Aggressive Criminal Defense Lawyer
Assault Attorney
Assault Charges
Assault Crime
Assault Offenses
Auto Crime
Auto Theft
Bail Reform
Bank Fraud
Burglary Attorney
Burglary Crimes
Burglary In The First Degree
Burglary In The Second Degree
Car Theft
Computer Crime Attorney
Computer Fraud
Conspiracy Charges
Conspiracy Crime Attorney
Corporate Investigations
Corruption Offenses
Credit Card Fraud
Crime Cases
Crime Legal
Crimes Defense
Crimes Offense
Criminal Convictions
Criminal Court
Criminal Defense Attorney
Criminal Defense Case
Criminal Defense Legal Services
Criminal Defense Practice
Criminal Investigation
Criminal Law
Criminal Proceedings
Criminal Prosecution
Criminal Record Sealing Attorney
Desk Appearance Ticket Attorney
Domestic Violence Attorney
Drug Offenses
Drug Possession Charges
Drug-Related Crimes
Dui Charges
Dui Lawyer
Dwi Charges
Enterprise Corruption
Federal Conspiracy
Federal Criminal Charges
Federal Criminal Defense
Federal Criminal Justice
Federal Criminal Offenses
Felony Cases
Felony Crimes
Felony Offenses
Felony Trials
Fraud Cases
Fraud Charges
Fraud Crimes
Fraud Criminal Defense Lawyer
Fraud Defense Attorneys
Grand Jury Investigations
Grand Jury Proceedings
Grand Larceny Attorney
Health Care Fraud
Identity Fraud
Identity Theft
Illegal Reentry Attorney
Illegal Reentry Lawyer
Immigration Attorneys
Immigration Fraud
Insurance Fraud
Investigations Attorney
Larceny Charges
Larceny Crimes
Mail Fraud
Misdemeanor Assault
Misdemeanor Charges
Misdemeanor Crimes
Misdemeanor Offenses
Money Laundering Attorney
Mortgage Fraud
NYC Assault Attorney
NYC Burglary Attorney
NYC Computer Crime Attorney
NYC Criminal Record Sealing
NYC Domestic Violence Defense Attorney
NYC Fraud Defense Attorney
NYC Grand Larceny Attorney
NYC Money Laundering Attorney
NYC Narcotics Crime Attorney
NYC Robbery Attorney
NYC Weapons Charge Attorney
Narcotics Charges
Narcotics Defense
Narcotics Trafficking
Non-Violent Felony
Nyc Criminal Attorney
Nyc Criminal Record Sealing
Petit Larceny
Petty Larceny
Pre-Arrest Investigations
Removal Proceedings
Securities Fraud
Sex Charges
Sex Offense
Sexual Abuse
State Criminal Matters
Traffic Violations
Violent Crime
Weapons Charge
Weapons Crimes
White Collar Crimes
White Collar Criminal Defense
Wire Fraud
3. Law Offices of Jason A. Steinberger, LLC
The Law Offices of Jason A. Steinberger, LLC believes in giving back to the community by aggressively representing individuals in need in the Manhattan, Brooklyn, Bronx, Queens, Staten Island, Nassau, and Suffolk, Federal & State criminal justice system. Jason Steinberger has represented persons, juveniles, organisations, and enterprises charged with crimes and misdemeanours in NYC. Jason fights against New York's criminal justice system's injustices and inequalities and listens to his clients when the cops don't. Jason believes every client deserves justice. He has two handy Criminal / DWI Law offices in Manhattan near Pennsylvania Station and the Bronx near Yankee Stadium to serve the metropolitan community.
Corporate criminal defense litigation
DUIs & reckless driving defense litigation
Domestic violence litigation
Drug possession defense litigation
Felony defense litigation
General criminal defense litigation
Sex offense defense litigation
Arrest Lawyer
Bronx Dwi Lawyer
Crimes Defense
Criminal Defense
Criminal Lawyer
D W I Lawyer
Domestic Violence
Driving Offense
Drug Charges
Drug Possession
Drunk Driving
Dui Charges
Dui Defense
Dui Offense
Dwi Criminal
Dwi Law
Dwi/Dui Attorney
Dwi/Dui Lawyer
Felony Charges
Fraud Cases
Free Consultations
Gun Possession Charges
Homicide Cases
Identity Theft Defense
Insurance Fraud
Larceny Theft
License Suspension
Marijuana Charges
Medicaid Fraud
Penal Law
Petit Larceny
Police Misconduct Lawyer
Serious Traffic Offenses
Sexual Assault
Theft Charges
Theft Shoplifting
Traffic Offenses
Violent Criminal
Weapon Possession Charges
Weapons Charges
Weapons Offenses
Welfare Fraud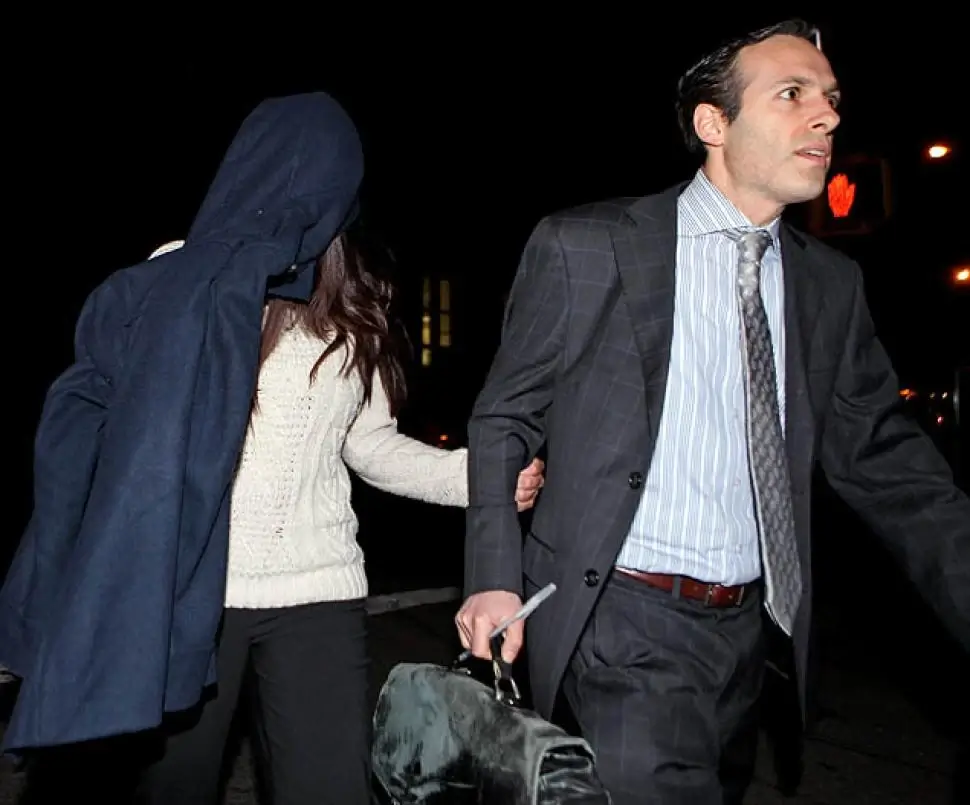 4. Law Office of Aaron Wallenstein
Aaron Wallenstein is a top NYC criminal lawyer that practices in both State and Federal court in most NYC counties such as; Manhattan, Queens, Brooklyn, Bronx, Nassau, Westchester, Staten Island, Rockland and Suffolk.
Criminal Process
DUI/DWI Cases
Drug Cases
Police Misconduct
Assault
Robbery
Gun or Weapon Possessions
Drug Possession/Sale
Domestic Violence
Sex Offense
Theft/Forgery
False Impersonation
Burglary
Harassment
Vehicular Infractions/ Suspended License
Murder/Manslaughter
Child Endangerment/Negligent
Bad Check/Credit Card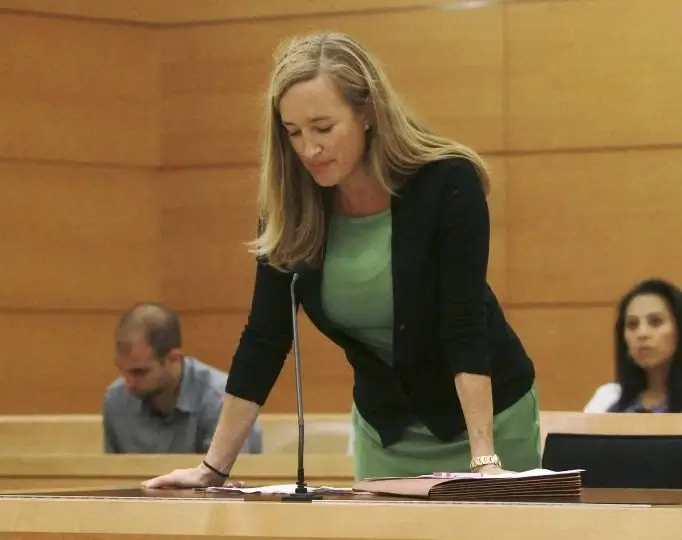 5. Law Offices of Julie Rendelman, LLC
New York State and Federal Criminal Defense is all that Julie Rendelman, LLC does best. Former New York City prosecutor and seasoned defense attorney Julie Rendelman has seen it all. Her unrivalled trial skills and persistence in and out of court provide her clients the peace of mind they need to mount an impenetrable defense. National Trial Lawyers and America's Top 100 Attorneys have both named Julie Rendelman one of the country's best trial lawyers.
Arson
Assault
Bribery
Burglary
Brooklyn Criminal Lawyer
Brooklyn Federal Criminal Lawyer
Computer & Internet Crime
Conspiracy & Solicitation
Contempt
Criminal Mischief
Domestic Violence
Driving While Intoxicated, Driving While Impaired, Driving Under the Influence
Drug Crimes
Endangering the Welfare of a Child
Fraud
Government Investigations
Hate Crimes
Kidnapping
Leaving the Scene of an Accident
Money Laundering
Murder/Manslaughter
NYC Phishing/Computer Crimes Lawyer
NYC Doxing Lawyer
NYC Identity Theft Lawyer
NYC Swatting Lawyer
NYC Bribery Lawyer
Perjury
Prostitution
Reckless Driving
Reckless Endangerment
Robbery
Sex Crimes
Theft & Larceny
Unauthorized Use of a Vehicle
Weapons Crimes
White Collar Crimes
Violation of Order of Protection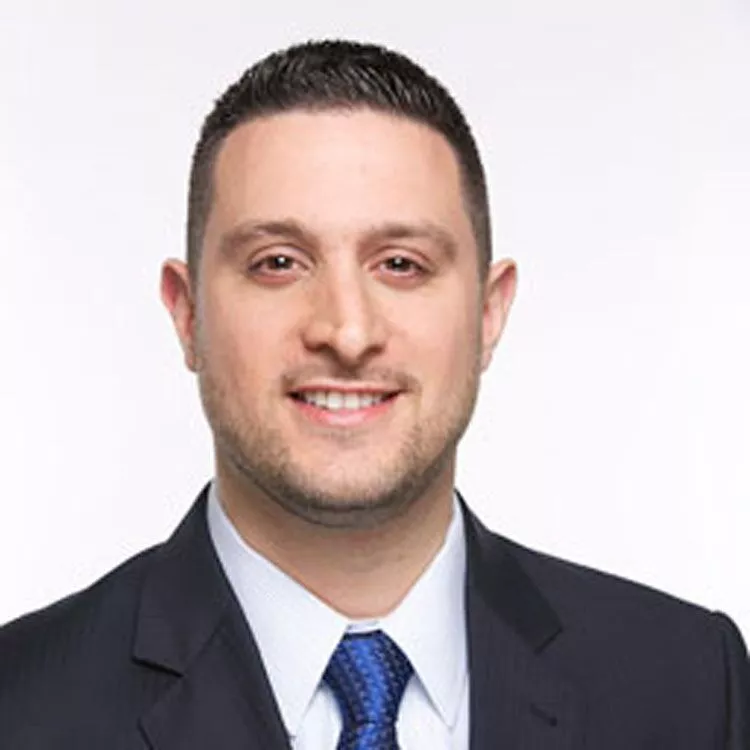 6. Gregg A Pinto Criminal Lawyers
Gregg worked at the Brooklyn District Attorney's Office before going into criminal defense. Gregg initially prosecuted assault, gun, drug, and DWI charges for the Brooklyn DA. Gregg joined the Rackets Division. Gregg investigated Grand Larceny, Fraud, Police Brutality, Police Misconduct, Corruption, Perjury, Counterfeiting, and Hate Crimes in Rackets. The New York Times, Post, Daily News, New York 1, and WCBS-NY News covered Gregg's high-profile firearms-trafficking investigations.
Assault
Car Accidents
Criminal Defense
Domestic Violence
DWI
Immigration
Personal Injury
Police Brutality
Title IX Advocacy
ASSAULT
Car Accidents
Criminal Defense
Domestic Violence
Domestic Violence
Immigration
Personal Injury
Police Brutality and False Arrest
Title IX Advocacy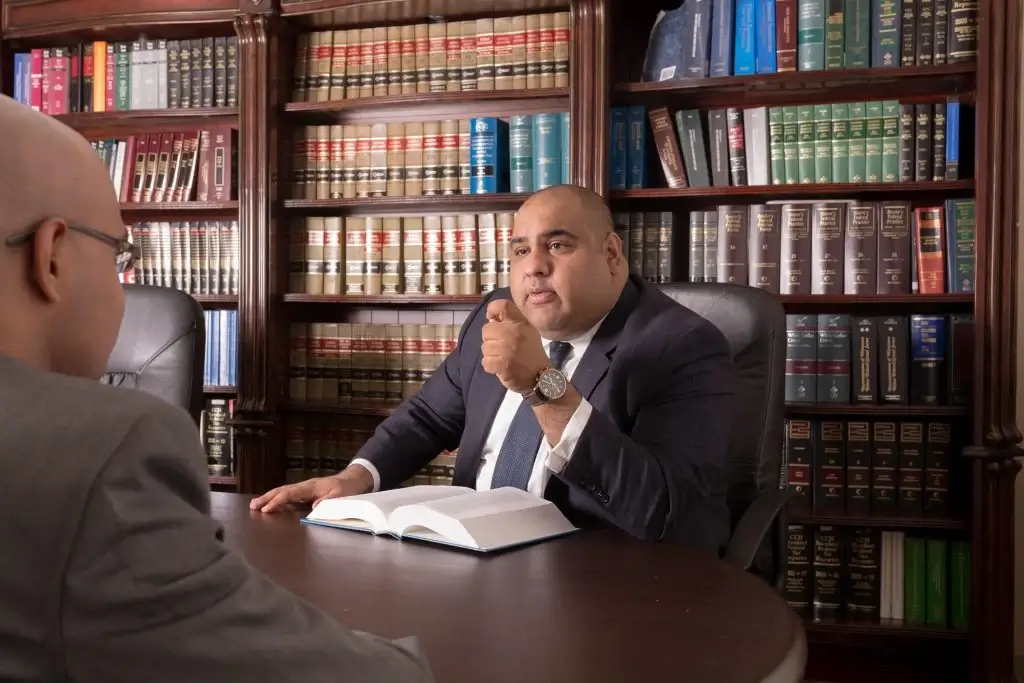 7. The Law Office of Ali Najmi
New York native Ali Najmi founded a top Downtown Manhattan law firm. Mr. Najmi seeks justice for his clients and New Yorkers. His energy and drive have helped him succeed as a lawyer. Ali Najmi is a New York and local Federal District lawyer. He represents New York trade union workers through Union Plus Legal Service.
Criminal Defense
Personal Injury
Civil Rights
Election Law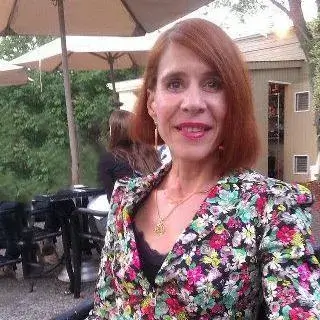 8. Colette Katz Law Firm
New York's Colette Katz Law Firm is committed to excellence in the following areas: Defense Lawyer in New York City Drunk Driving Law Firm in New York New York Attorney Specialized in Domestic Violence Cases Criminal Defense Lawyers in New York Representing Clients Charged with Domestic Violence, Assault, and Other Violent Crimes Contact us at (917) 548-9907 right away.
Criminal Defense Lawyer
Traffic Defense Attorney
Ez Pass Law
Reorganization & Bankruptcy Law Attorney
9. Greco Neyland, PC
Our attorneys at Greco Neyland, PC in New York City look into the details of any allegations against their clients. This will put us in the strongest position to challenge the prosecution and get our charges reduced or dropped altogether. Honesty is important to us, so we promise to be forthright and open with our clients at all times.
NYC Criminal Lawyer
Criminal
Violent Crime
NYC Grand Larceny Lawyer
NYC Shoplifting Lawyer
Drug Crime
NYC DWI Lawyer
Marijuana Defense
Theft
Domestic Violence
Prostitution
Sex Crimes
Property Crimes
Pink Summons
NYC Assault Lawyer
Fire
Federal Criminal
Federal Drug Cases
RICO
Illegal Reentry
White Collar Crime
Federal Weapons Offense
Terrorism Crimes
Federal Child Pornography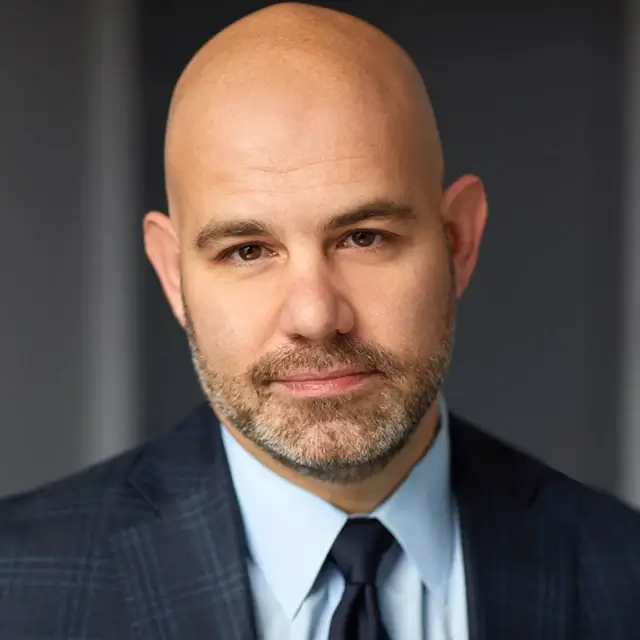 10. Saland Law PC
Jeremy Saland gives his all to his work as a criminal defence attorney. Only one thing matters to Saland Law PC. No matter what shape that takes, it is our primary duty to keep you safe today and for as far into the future as you care to go. Saland Law PC can be your best defence in court, whether you're looking for closure as a victim of a crime, protection from your harasser, stalker, or extorter, avoidance of jail, exoneration, mitigation of your conduct, vindication at trial, dismissal of your case, or a lesser plea.
New York State Criminal Defense
Juvenile Crimes, Delinquency & Youthful Offender Proceedings
Federal Criminal Defense
Blackmail & Extortion
Orders of Protection & Restraining Orders
Victim and Witness Representation
Revenge Porn
Conviction & Record Sealing
College Arrests & Title IX Hearings
Asset Forfeiture
Family Law
Immigration & Visas
Related: DUI Lawyer: How to Find The Best One Near You
Frequently Ask Question
What is DWI and how does it differ from DUI?
DWI means driving a vehicle while under the influence of alcohol or drugs. Driving under the influence (DUI) is commonly used as a synonym for driving while intoxicated (DWI), although it can also mean driving while under the influence of drugs alone.
What are the penalties for a DWI conviction in New York City?
In New York City, a conviction for driving while intoxicated can result in licence suspension, community service, and monetary fines. The exact penalties will be determined by criteria including the driver's BAC and whether or not there were aggravating circumstances like an accident or a minor passenger.
Can a DWI charge be reduced or dismissed?
Depending on the evidence and the details of the case, it may be possible to have a driving while intoxicated charge lowered or even dropped entirely. An accomplished DWI attorney can evaluate the circumstances and recommend a strategy.
Can a DWI conviction affect my immigration status?
A conviction for driving while intoxicated can, in fact, have serious consequences for your immigration status. Conviction for driving while intoxicated is a crime of moral turpitude and may result in inadmissibility or deportation. Before entering into any plea deal for driving while intoxicated, you should speak with an immigration attorney.
What should I do if I am stopped on suspicion of DWI?
Stay calm and do as the officer asks if you are pulled over on suspicion of driving while intoxicated. Provide your driver's licence, vehicle registration, and proof of insurance. If asked if you've been drinking or how much you've had to drink, you should remain silent. A DWI attorney should be contacted without delay.